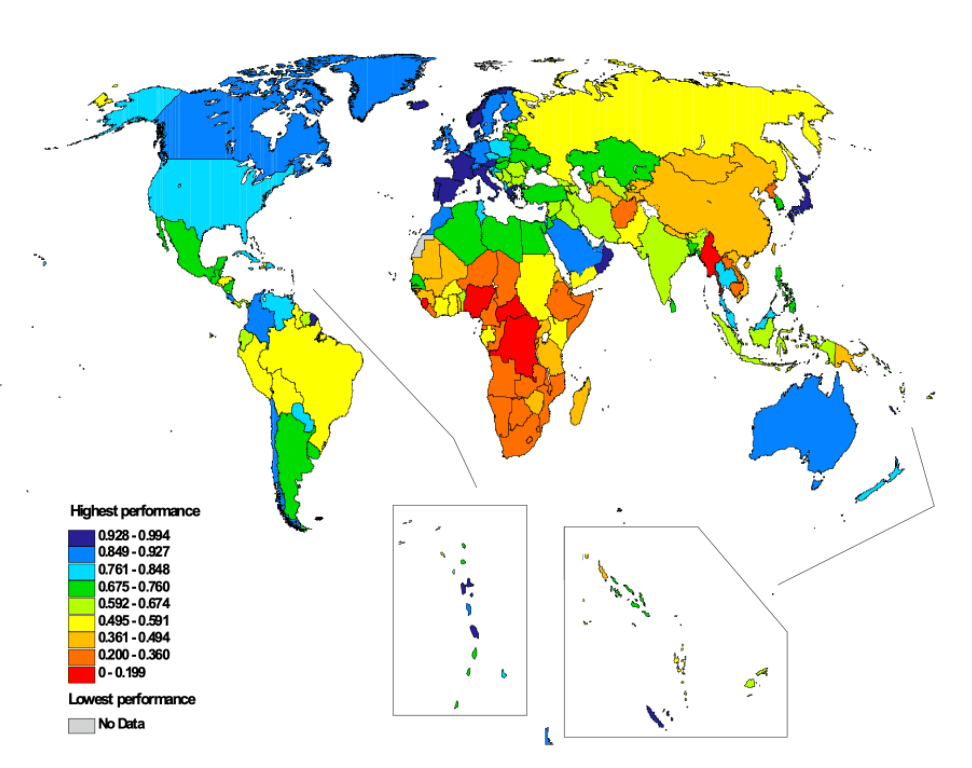 This world map depicts the countries that have the best- and worst-performing healthcare systems, as ranked by the World Health Organization.
The countries deemed as having the best healthcare sector are shaded in dark blue. These include a number of countries in Europe, some island nations off the Atlantic and Pacific oceans, as well as French Guiana (South America), Oman (Asia), and Japan (Asia).
Conversely, those marked in red have the least-performing healthcare systems, including some African countries and Myanmar (Burma) in Asia.
You may also like:
Help us out by sharing this map: